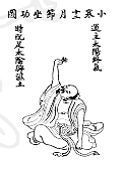 Data:
piątek 23 październik 2020 (09:00 -20:00)
sobota 24 październik 2020 (09:00 -20:00)
niedziela 25 październik 2020 (09:00 -20:00)

Miejsce:
Shambhala Krakow
Nauczyciel :
Sophie Leger
Koordynator :
Mirosław Flokiewicz
Osoba do kontaktu : Mirosław Flokiewicz
Warsztat Taoistycznego QiGong w linii przekazu Evy Wong.
Program adresowany jest do osób, które ukończyły QiGong 3.
Na poziomie Qigong 4 będziemy się uczyć:
Pozycji tygrysa i smoka z linii Wudang Shan treningu pięciu wewnętrznych zwierząt (formy tygrysa, smoka, lamparta, węża i żurawia).
Forma Tygrysa buduje siłę kości, a forma Smoka trenuje połączenie ducha i ciała. Ponadto, zanurzając się w duchu tych zwierząt, uczestnicy w końcu będą wcielać w życie cierpliwość przykucniętego tygrysa, który prześladuje swoją ofiarę i radość ze smoka wędrującego po niebie.
W części drugiej zapoznamy się z Przewodnikiem Nieśmiertelnych po Samo-masażu i regulacji oddechu. System ten łączy w sobie automasaż i regulację oddechu, aby ułatwić zachowanie i krążenie wewnętrznej energii. System kalesteniki czerwonego feniksa łączy w sobie zmianę ścięgien, kalistenikę, automasaż i regulację oddechu.
Zostaniemy również wprowadzeni w dwie ostatnie postawy Zhangzhuana (Stojący Qigong).
O nauczycielu:
Sophie Léger jest jedną z niewielu osób upoważnionych i przeszkolonych przez dr Evę Wong do nauczania jej taoistycznych linii Qigong. W ciągu ostatnich 9 lat Sophie dużo podróżowała, oferując poziomy 1-2, 3, 4 i 5 setkom ludzi w całej Ameryce Północnej i Europie. Jako uczennica Sakjong Mipham Rinpocze od 1990 roku, Sophie jest również certyfikowanym instruktorem medytacji i nauczycielem w tradycji buddyjskiej Szambhala od ponad 20 lat. Obecnie pracuje dla Kalapa Media jako dyrektor ds. tłumaczeń i mieszka w Massachusetts.
Sugerowana darowizna za uczestnictwo 500 zł
Early Bird (450zł) z pełną wpłatą do 23 lipca 2020.
Rejestrację wraz z wpłatami zamykamy ostatecznie 23 sierpnia 2020!
W czasie warsztatu przewidziana jest przerwa na obiad we własnym zakresie.
Liczba miejsc ograniczona. Gwarancją rezerwacji jest wpłata zaliczki w wysokości 150 zł.

Dla osób powtarzających program - 50% ceny podstawowej
W wyjątkowych przypadkach istnieje możliwość obniżenia ceny programu lub rozłożenia opłaty na raty.
Ilość miejsc ograniczona. Bardzo prosimy o szybką rejestrację.
Wpłatę z dopiskiem "QiGong 4 - Sophie" prosimy dokonywać na konto Ośrodka:
Shambhala Kraków
Alior Bank S.A. O/Kraków
98 2490 0005 0000 4500 8581 0440
English Version
Program is addressed for the participants who finished QiGong level 3.
In Level 4 students will learn:
The Tiger and Dragon postures from the Wudang Shan lineage of Five Internal Animals Training (tiger, dragon, leopard, snake, and crane forms). The Tiger form builds bone strength, and the Dragon form trains the union of spirit and body. In addition, by immersing themselves in the spirit of these animals, participants will eventually come to embody the patience of the crouching tiger stalking its prey and the playfulness of the dragon frolicking in the sky.
Part 2 of the Immortals' Guide to Self-massage and Breath regulation. This system combines self-massage and breath control to facilitate the conservation and circulation of internal energy.
Part 2 of Chen Xiyi's Red Phoenix Calisthenics System. This system combines tendon-changing, calisthenics, self-massage, and breath regulation.
The last two postures of Zhangzhuan (Standing Qigong).
About The Teacher
Sophie Léger is one of few individuals authorized and trained by Dr. Eva Wong to teach her Taoist Qigong lineages. Over the last 9 years, Sophie has traveled extensively, offering levels 1-2, 3, 4 and 5 to hundreds of people throughout North America and Europe. A student of Sakyong Mipham Rinpoche since 1990, Sophie also has been a certified meditation instructor and teacher in the Shambhala Buddhist tradition for over 20 years. She currently works for Kalapa Media as Director of Translations and lives in Massachusetts.
There is a lunch break planned for each day of practice. The suggested donation for the program is 120 euro.
There is a 50% discount for participants repeating the program.
There is a limited number of places available. Please register in a timely fashion.
Qigong 4: Early Bird (106 euro) till 23 August 2020
Registration and payments will be closed on 23 August 2020!
Number of seats is limited. Please register quickly.
Please make a payment with the note "QiGong 4 - Sophie" to the account of the Centre:
Shambhala Krakow
Alior Bank S.A. O/Kraków
98 2490 0005 0000 4500 8581 0440