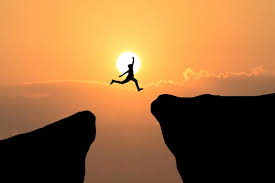 THE EVENT TRAINING (A Breakthrough Training)
z Acharya Fleet Maull
Po raz drugi w Polsce zapraszamy do udziału w przełomowym treningu rozwoju osobistego THE EVENT (A Breakthrough Training) prowadzonym przez Fleeta Maulla https://fleetmaull.com/about/
Ten intensywny i głęboki warsztat oferowany od ponad 30 lat w Stanach Zjednoczonych i Europie dostarcza jego uczestnikom warunków do uzyskania wglądu i poszerzania świadomości pozwalających na osobistą transformację i osiągnięcie celów życiowych.
https://www.theeventtraining.com/
https://www.youtube.com/watch?v=vXnIk2zkuk4&list=PLW4K-6yVxY-0zjBSXj5oy40x53F9IIPDq
Trening będzie prowadzony w języku angielskim, ponieważ jego dynamiczny i doświadczalny charakter wyklucza możliwość tłumaczenia. Do udziału zapraszamy osoby znające język angielski na poziomie komunikatywnym.
THE EVENT odbędzie się w od 23 do 27 października 2020 roku w zarezerwowany na wyłączność, odosobnionym miejscu.
Darowizna za udział - informacje wkrótce
Cena obejmuje:
- 40 godzin treningu
- 4 noclegi
- pełne całodniowe wyżywienie
Dojazd we własnym zakresie.
Warunkiem rezerwacji miejsca jest zgłoszenie uczestnictwa poprzez rejestrację online oraz wpłata bezzwrotnej darowizny na konto:
Ośrodek Misyjny Krakowska Grupa Shambhali
nr konta: 29249000050000460087787620 (Alior Bank)
Liczba miejsc ograniczona.
Więcej informacji: [email protected] tel. 607 220 567
Autor zdjęcia: jigsawstocker/Freepik http://www.freepik.com
You are warmly invited to The Event (A Breakthrough Training) that is guided by Fleet Maull - the first time in Poland https://fleetmaull.com/about/
This is an intense and profound workshop that has been offered for over 30 years in the USA and Europe. It provides participants with insights and enhances their awareness that helps them to move forward with their personal transformation and achieve their life goals.
https://www.theeventtraining.com/
https://www.youtube.com/watch?v=vXnIk2zkuk4&list=PLW4K-6yVxY-0zjBSXj5oy40x53F9IIPDq
The training will be guided in English due to its dynamic and experimental nature that excludes its translation. So the precondition for participants is the ability to speak and understand English at a communicative level.
The EVENT will be held on 23 – 27 of October 2020
The price includes:
- 40 hours of training
- 4 nights accommodation
- full board
No transportation included
For booking please register online and pay non-returnable donation in the amount of 400 PLN within 7 days upon registration to the following account:
Ośrodek Misyjny Krakowska Grupa Shambhali
PL29249000050000460087787620 (Alior Bank)
SWIFT ALBPPLPW
The number of participants is limited.
For more information: [email protected] tel. 607 220 567
Photo copyright: jigsawstocker/Freepik http://www.freepik.com
The core purpose of The Event Training https://www.theeventtraining.com is to provide participants with insights, skills, and practices that support their ongoing evolution as conscious and compassionate human beings and enhance their ability to move forward in their lives and achieve their personal and professional life goals.
We utilize some of the greatest traditional and contemporary methods and processes for personal transformation the world has ever known.
Please note:
The Event is a personal development training. No therapeutic relationship is intended or implied. There will not be a therapist or medical doctor present at the training.
Investment includes:
world-class training with senior trainers
delicious home-cooked meals during your stay
guided meditation periods
You will also leave with a clear course of action for continued growth plus a participant study-book and ways to stay connected with other participants.
The Event is an opportunity to get to the core of what is incomplete in us so that we can move forward in our lives with clarity and passion. It allows us to complete the past and to create a new and different future for ourselves.
You are warmly welcomed to join Fleet Maull https://fleetmaull.com/about/ for a powerful, practical, and streetwise training in which we discover the keys to creating a life that works.
Fleet Maull just published his book Radical Responsibility https://www.radicalresponsibilitybook.com/ which is recommended by such famous spiritual teachers as Daniel Goleman, Jon Kabat-Zinn, Jack Kornfield or Joseph Goldstein and many more.
The Event is a four-day training in which participants experience a break-through in areas of their life in which they are stuck. Tools are given to cement the break-through during the training and simple ways to sustain the break-through in the midst of daily life. The Event is a unique opportunity to reclaim one's natural dignity and sense of purpose, as well as to take down the wall that keeps us from accomplishing what we wish to accomplish in our life.
Participants engage deep personal work in an environment of safety and support that allows for enormous positive shifts in one's life. The unique methodology of the training, developed and refined over forty years, is a catalyst for:
building healthy relationships
discovering our authentic voice
clarifying and standing behind our highest commitments
resolving the past to move forward with more energy
transforming negative or self-limiting core beliefs
reconnecting to our passion and vitality
building the capacity to effectively manage our emotional triggers
clearing the way to greater personal and professional success
The Event has been led in the United States and Europe for over 20 years in many different settings.
IMPORTANT NOTE: Workshop will be taught in English without translation because the interactions will be very fast and the translation would slow down the process