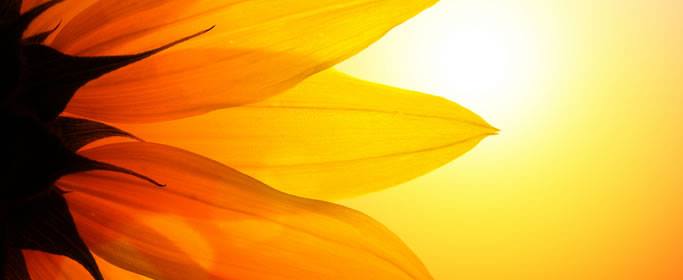 Cztery Podstawy Uważności - The Four Foundations of Mindfulness
with Mark Nowakowski
Cztery Podstawy Uważności

Większy sens życie ma w czasie teraźniejszym!
5-7 czerwca z Markiem Nowakowskim
Weekendowy program na temat buddyjskiej medytacji i nauk
Piątek: 5 czerwca, godz. 19.00 wykład otwarty
Sobota -Niedziela: 5-7 czerwca warsztat
nauczany po angielsku z polskim tłumaczeniem/ taught in English with Polish translation
Early Bird tylko do 1 Kwietnia
Early Bird only until April 1

for English scroll down
"Psy mogą być psami, drzewa drzewami, krowy mogą być krowami. Czemuż, o wielkie nieba, ludzkie istoty nie mogą nauczyć się być ludzkimi istotami?"
Chögyam Trungpa, Shambhala. Święta Ścieżka Wojownika
Wiele czasu naszego życia poświęcamy na uciekanie od samych siebie, wypełniając nasze życie niekończącymi się poszukiwaniami spełnienia i rozrywki, starając się unikać odczucia nagości i wrażliwości naszego serca. Podczas tego weekendu medytacyjnego mamy sposobność zrobienia sobie wakacji od naszego zapracowanego życia i zaprzestania ciągłej bieganiny. Możemy spotkać się w atmosferze łagodnej dyscypliny i pobyć ze sobą w prosty sposób, odrobinę się odprężyć, spokojnie posiedzieć i pozwolić sobie do świadczyć zarówno wrzawy, jak i ciszy naszego umysłu i serca. Poprzez tradycyjną buddyjską medytację siedzenia, możemy uświadomić sobie że nie ma nic od czego musielibyśmy uciekać – zresztą i tak jest za późno, już tu jesteśmy! I może – być moźe! jesteśmy w zasadzie w porządku, tacy jacy jesteśmy, zwyczajne ludzkie istoty o podstawowo dobrym sercu.
Podczas tego weekendu będziemy otrzymywać nauki i będziemy ćwiczyć się w zgłębianiu uważności, naszej wrodzonej umiejętności spoczywania w bieżących chwilach doświadczania. To da nam możliwość zrelaksowania sie z samym sobą, zaprzyjaźnienia się ze sobą i odkrywania odwagi i humoru w tradycji wojownika Shambhali. Następnie możemy tę bezpośrednią, prostotę i świętowanie przywrócić naszemu codziennemu życiu.
Program będzie składał się z intensywnej praktyki medytacji oraz wykładów na temat Czterech Podstaw Uważności. Praktykujących na wszystkich poziomach, w tym również początkujących, zapraszamy!
Mark Nowakowski spotkał Chögjama Trungpę Rinpoche w 1972 roku i od tego czasu był jego uczniem. Uczył się również u Sakyonga Miphama Rinpoche oraz wielu innych mistrzów Kagyü i Nyingma. Szczególnie inspirują go tybetańskie dzieła Chögyama Trungpy oraz jego nauczyciela, Khenpo Gangshara. Zajmuje się koordynowaniem tłumaczenia oraz publikacją książki Khenpo Gangshara, zawierającej jego najważniejsze nauki oraz pieśni urzeczywistnienia.
Mark jest starszym członkiem Komitetu Tłumaczeń Nalanda oraz starszym nauczycielem tradycji Shambhali.
Dane do konta:
Darowizny przelewem bezpo?rednio na rachunek bankowy:
Shambhala Kraków
Alior Bank S.A. O/Kraków
98 2490 0005 0000 4500 8581 0440
Zamieszczenia w tytule przelewu wyrażenia "darowizna na cele kultu religijnego" umożliwia odliczanie darowizn w rocznym rozliczeniu PIT.
The Four Foundations of Mindfulness:
It makes more sense, living in the present tense!
A weekend program of Buddhist meditation and teachings
"Dogs can be dogs, trees can be trees, cows can be cows. Why in heaven and earth can't human beings learn to be human beings?"
Chögyam Trungpa, The Sacred Path of the Warrior
We spend a lot of time in our lives running away from ourselves, filling our lives with a seemingly endless search for fulfillment and entertainment, trying to avoid feeling the nakedness and vulnerability of our own hearts. In this meditation weekend, we have the chance to take two days out of our busy lives to stop running so hard. We can get together in a container of gentle discipline and be with ourselves simply, relax just a little, sit quietly and allow ourselves to experience both the turmoil and stillness of our own minds and hearts. Through traditional Buddhist sitting meditation, we can realize that there is nothing we need to escape from – that it is in any case too late: we're already here! And maybe – just maybe! – we're actually okay as we are, simple human beings with fundamentally good hearts.
In this weekend, we will receive teachings and train in developing mindfulness, our innate ability to rest with our present moments of experience. This gives us to chance to relax with ourselves, make friends with ourselves, and discover the bravery and humor of the Shambhala warrior tradition. Then we can bring this straightforwardness, simplicity and celebration back into our daily lives.
The program will consist of intensive meditation practice and talks on the Four Foundations of Mindfulness.. Practitioners of all levels, including beginners, are welcome!