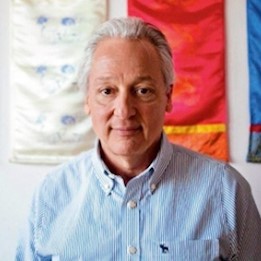 Data:
piątek 6 listopad 2020 (19:00 -21:00)
sobota 7 listopad 2020 (10:00 -18:00)
niedziela 8 listopad 2020 (10:00 -17:00)

Nauczyciel :
Acharya Fleet Maull
Coordinators :
Mirosław Flokiewicz & Magdalena Grudniewska
Welcome to the course on Basic Goodness of Society - How can I help? This course, after "Who am I? The Basic Goodness of Being Human is the second in a three-part series of "Basic Goodness." The Basic Goodness series, designed for new and experienced meditators alike, provides an empirical view of the Shambhala. Participants receive teaching and support in learning about their current experiences - with gentle curiosity and appreciation. From this starting point, one can discover what it is like to be fully human.
The Basic Goodness of Society asks the question "How can I help?" and examines our relationships with others, our aspirations to help our world, and specific aspects of social transformation. We look at a Shambhala understanding of society and what enlightened society can be. Is society something that is ultimately confused, or is there good in human society? The course focuses on the transformation of four aspects of society: relations with the family (household), working life, entertainment, and the economy. We will also learn the traditional practice of Mahayana "sending and receiving". (tonglen).
PROGRAM WILL BE THOUGHT IN ENGLISH WITH POLISH TRANSLATION. IF NECESSARY WE WILL WORK ON OTHER TRANSLATIONS.
Teacher: Acharya Dr. Fleet Maull
A long-time close student of Chogyam Trungpa Rinpoche and Sakyong Miphama Rinpoche, who has been associated with Shambala since the 1970s, studied contemplative psychology, transpersonal psychotherapy, founder and director of organizations supporting the rehabilitation of prisoners. Sensei in the Zen Peacemaker tradition, organizer and participant of the "Bearing Witness" retreats in the former German Nazi concentration and extermination camp Auschwitz-Birkenau. Business consultant and trainer, a lecturer at Naropa University.
FRAMEWORK PROGRAM:
Friday (6 November) - evening lecture about 7:00 -9.00 pm
Saturday (November 7) - 10:00-18:00 class, with a lunch break of 13:30-15:00 and an additional coffee break. Sunday (November 8) - 10:00-17:00 class, with a lunch break of 13:00-14:30 and an additional coffee break.
The condition for completing the training is participation in the entire program (Friday-Sunday).
Cost: 100 Euro - Early Bird to October 10th 130 Euro after October 10th Repeaters 70 Euro
Discounts: Shambhala members 10%, in special cases, the possibility of agreeing on a different amount of the fee or staggering it in installments.
Confirmation of registration and reservation of a place on the program is a non-refundable advance payment of 30 Euro with the note "Basic Goodness 2" to the account:
Krakowska Grupa Szambali
ul. Miodowa 32/5
31-052 Kraków
Bank: Alior Bank S.A. Oddział Kraków
IBAN: PL58 2490 0005 0000 4600 2234 5175
SWIFT code: ALBPPLPW
CONTACT: [email protected] , +48 505898303